The TDA Junior curriculum is designed to be rich and engaging, while focusing on raising basic skills and follows the National Curriculum. The curriculum makes full use of the opportunities provided in the local area and in the secondary phase of the Academy.
Each morning the children have a Mathematics and English lesson, an assembly and a playtime. In Year 3 the children are grouped into ability sets for Maths and English. This means they may be taught by a different teacher than their class teacher. The children will also have a weekly times table and spelling session in a smaller group.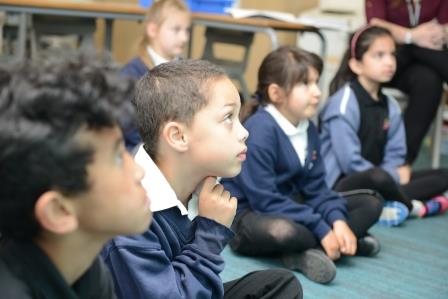 Whole class music, PE and foreign languages are delivered by specialist teachers from the main Academy. All children will swim as part of the PE curriculum throughout Year 3. The rest of the curriculum is taught through cross-curricular topics based on the International Primary Curriculum, which covers the same objectives as the National Curriculum. TDA Junior follows the locally agreed syllabus for RE, taught through an enquiry based approach.