English Department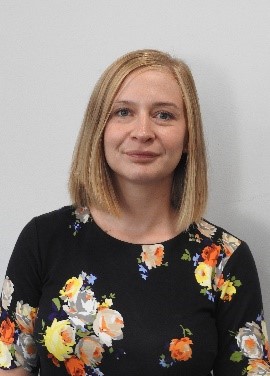 The English department, led by Head of Department, Laura Ashton, is proud to provide a broad range of stimulating, inspiring and imaginative experiences both in the classroom and around the Academy.
Throughout KS3 and KS4, we explore the world of Dickensian literature and Elizabethan theatres, whilst also engaging with contemporary authors and modern play scripts. The English department pride themselves on fostering a spirit of creativity within all students – whether that's through media, creative writing, good literature or drama.
The English team has 23 members of staff that teach all aspects of English across KS3-KS5. We are also home to Smart English and Language and Linguistics, programmes designed to support the improvement of reading and literacy across the curriculum.
Staff work hard to empower students and develop their personal learning styles as well as developing the academic. Results for the department were the strongest they have ever been and in Summer 2018, 70.2% of the students attained Grades 9-4.
Across the year students are involved in many aspects of the curriculum including:
Understanding of plays, novels, poetry and non-fiction texts
Learning how to structure writing
Developing reading skills
Enhancing a creative flair in writing
If you have any general questions regarding English, please contact the Head of Department Laura.ashton@tda.education
Maths Department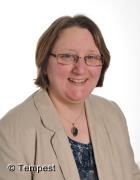 Led by Tracy Hardy, the 20 teachers in the maths department strive to provide a curriculum that enables all students to achieve their full potential through challenging, engaging and enthusing learning opportunities. The students will study a range of topics over a 5-year curriculum; some of which will expand their knowledge from Primary School and others that will present new and exciting areas of mathematics.
All students are entered for the EDEXCEL GCSE mathematics qualification. Courses provided at Post 16 are AQA A Levels in Mathematics and Further Mathematics. The department prides itself on supporting students to develop confidence in mathematics and their ability to transfer skills across subject areas and into everyday situations.
Beyond the classroom, students are set homework once per week. Teachers encourage students to participate in national competitions such as the UK Maths Challenge and Team Challenges that involve problem solving and logical thinking skills. The maths department offers an extra-curricular Lego club where students develop, write programs and build models. This club also takes part in national Lego League competitions.
If you have any questions regarding maths, please contact the Head of Department -
Science Department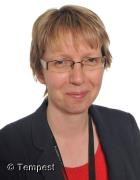 The science department is led by Ro Mackrell-Hey. The department focusses on the core sciences of biology, physics and chemistry, resulting in a large and diverse department.
With such a large department there is diverse staff body who teach a variety of subjects. The Head of Department is supported in leading the team by five Subject Leaders and a Progress Manager. All of these staff members have a broad range of experiences and skills allowing for high quality leadership in a fast paced, dynamic environment.
Results across all subjects are strong. In 2016, at Post 16, all subjects achieved a positive residual score, meaning that across the entire cohort the average grade achieved was above target. In Year 11 grades were strong with excellent results in "Triple Science" where students exceeded national averages and in Business studies where students also exceeded their target grades.
In younger year groups students experience a rich and varied curriculum. Everything is designed so that students are prepared with the knowledge, skills and abilities to successfully undertake their GCSEs. Practical lessons are encouraged and students are pushed to ensure they make maximum progress.
If you have any questions regarding' The Sciences' please contact the Head of Department; ro.mackrell-hey@tda.education
If you have any other questions about the Core curriculum, please do not hesitate to contact us on info@tda.education