Dance, Drama, Music and Media Studies: Miss V Wiles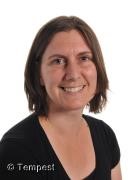 Subject Leaders: Mrs E Jeffrey, Dance and Drama
Ms B Williams, Music
Subjects and qualifications
GCSE and A Level courses are offered across all 4 subjects within the department.
Students with passion, drive and ambition are often very successful within our subjects. This has resulted in many students continuing to study Dance, Drama, Music and Media at Degree Level.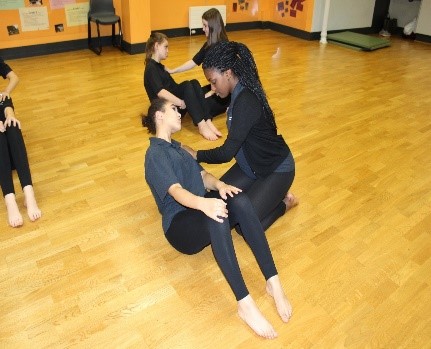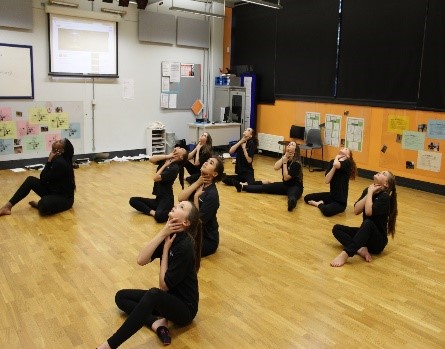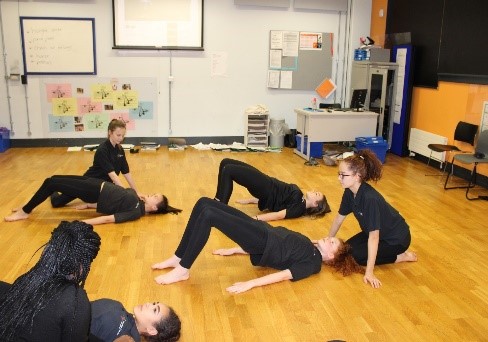 Facilities:
The learning environments for Dance and Drama are excellent, with 1 Drama Theatre and 2 Dance Studios, all of which have sprung floors. Performance spaces have mirrors, surround sound and lighting to support and facilitate students learning.
A Keyboard Suite, Theory Classroom and Performance Space; including Recording Studio and Practice Rooms ensure that our Music curriculum can offer a full range of skills and opportunities for all.
A suite of Mac computers supports the learning of Media Studies students, offering the latest media resources, ensuring all students have full opportunity to access the highest mark boundaries.
Extra-Curricular Opportunities:
A variety of activities are available to all students throughout the academic year from Dance Company, KS3 Dance Club, KS3 Drama Club and Keyboard Club to name but a few.
The Expressive Arts subjects also annually lead and participate in the following events: TDA Musical, Cathedral Performance, Oundle Festival of Drama and Music and Dance on Board.
The Creative Department encourages students to be curious and inquisitive, inspiring students to step out of their comfort zone in order to explore their full potential.
If you have any other questions about the Arts curriculum, please do not hesitate to contact us on info@tda.education