DT, Arts and Performing Arts (DAPA)
Head of Department: Miss Vicki Wiles
The Department encourages students to be curious and inquisitive, inspiring students to step out of their comfort zone to explore their full potential and develop character. Students are encouraged to explore, create and problem solve within a variety of contexts. Students learn how to take risks, becoming resourceful, innovative, enterprising and capable citizens.
This department is led by Head of Department, Vicki Wiles, and 4 Subject Leaders: Alex Lomas (Art, Textiles and Photography), Emily Jeffery (Dance and Drama), Beth Williams (Music) & Sally Jones (DT and Food Technology).
The department is ever evolving, ensuring we have the right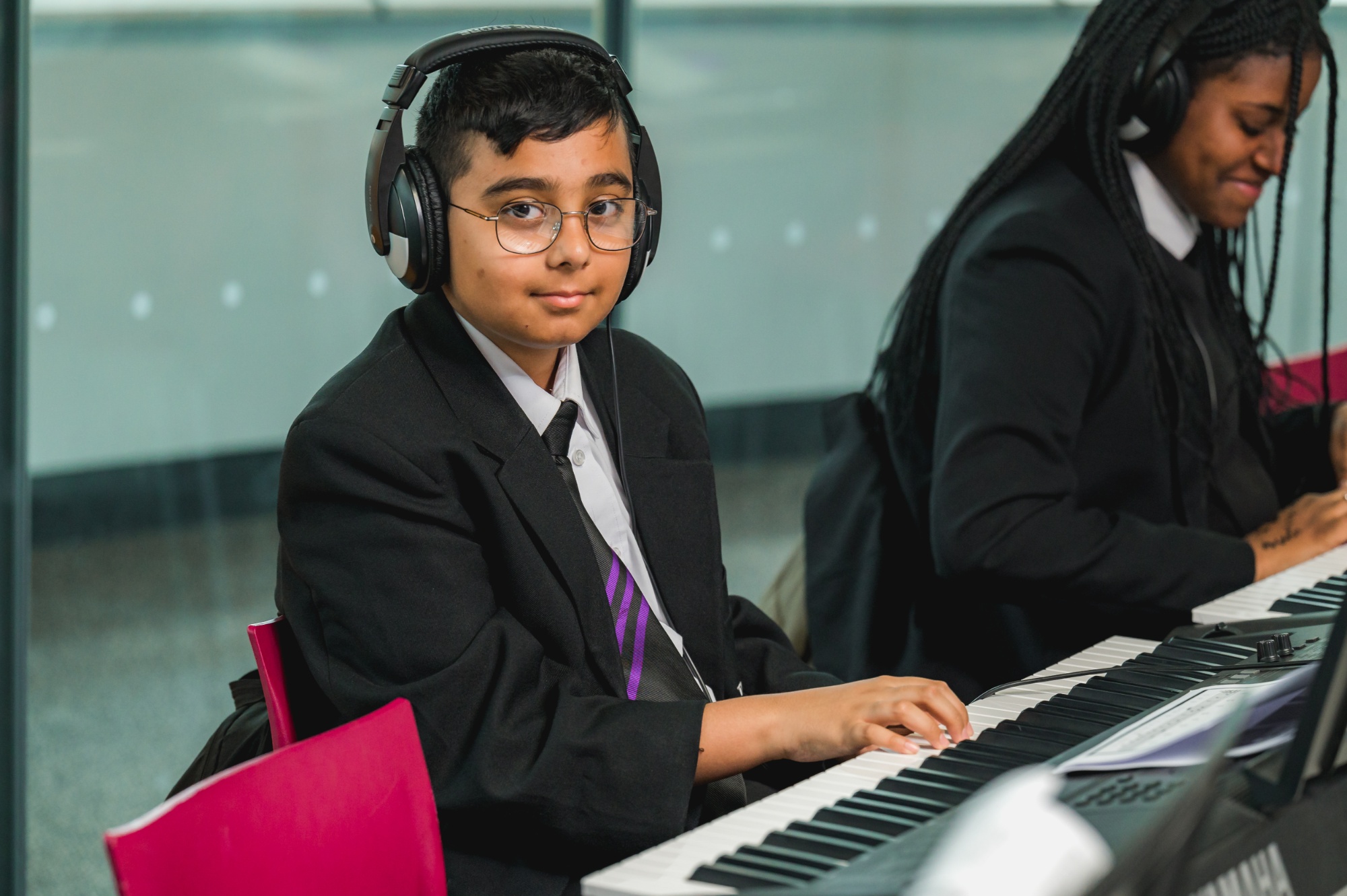 courses in place to support current cohorts, allowing all students to thrive. All students access Drama, Dance, Music, Art, DT and Food as part of their KS3 curriculum, developing life skills which coincide with the Academy's 6-character pillars. All subjects provide stimulating and inspiring opportunities, not only supporting student learning but encouraging them to think ahead to possible career opportunities.
A combination of GCSE, Vocational and A Level qualification are offered within DAPA at KS4 and KS5. Students with passion, drive and ambition are often very successful within our subjects due to the creative nature and thought processes that are explored.
Aims of our department:
Develop the creative, technical and practical expertise needed to perform everyday tasks confidently and to participate successfully in an increasingly technological world.
Build and apply a repertoire of knowledge, understanding and skills in order to nurture a natural curiosity in students to challenge and question.
Develop confidence in students through a plethora of methods to enable them to be confident risk takers building their resilience to the fear of failure and enable them to problem solve.
Subject offered at KS4 and KS5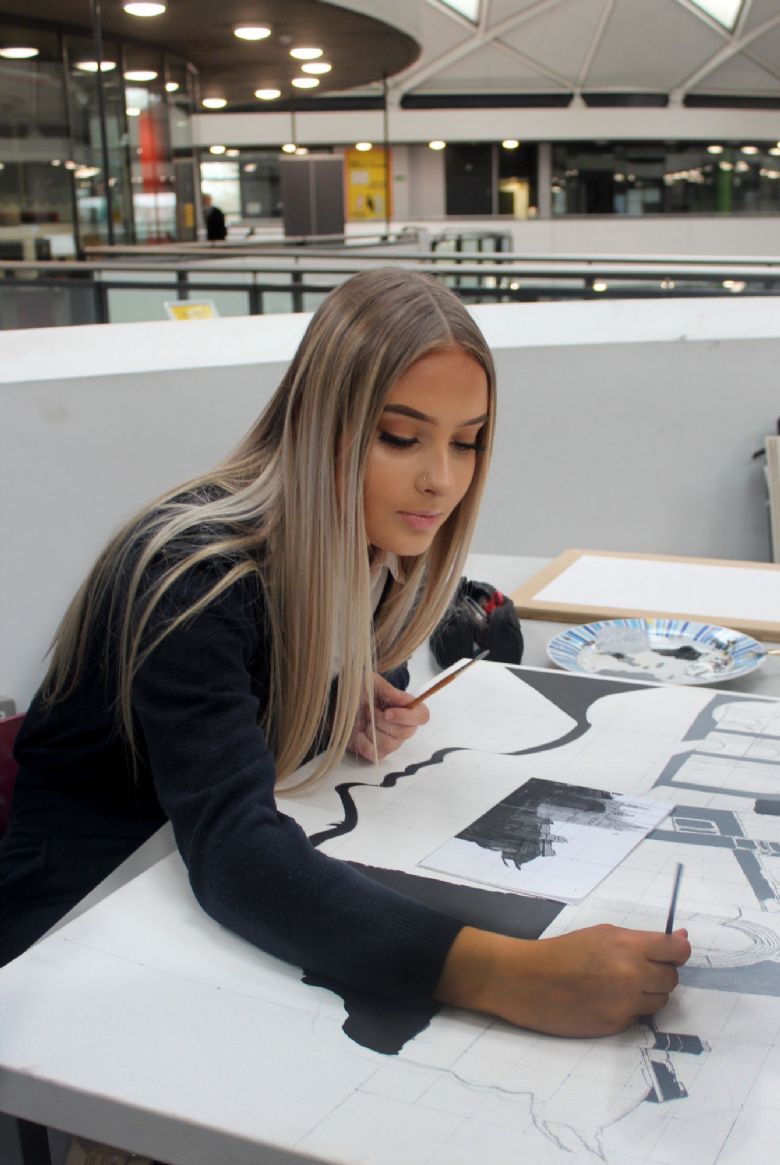 KS4: GCSE Art, GCSE Photography, GCSE Fashion Textiles, GCSE Design Technology, GCSE Music, BTEC Dance, GCSE Drama
KS5: A Level Drama and Theatre Studies, A Level Fine Art, A Level Fashion Textiles, A Level Photography, Level 3 Food, A Level Product Design
Extra-Curricular Opportunities
The Academy Musical (Yr7 – 13)
Street Dance Club (Yr7-9)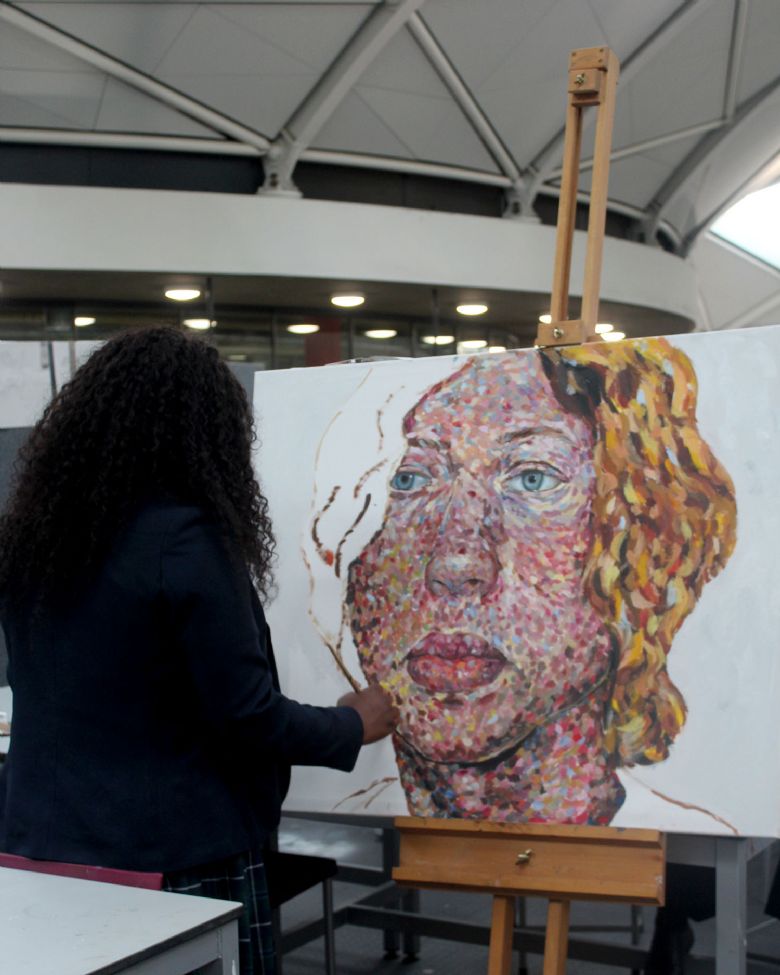 KS3 Art Club (Yr7-9)
Yr10/11 Photography
Yr10/11 Textiles
Yr10/11 Fine Art
If you have any questions regarding any of the DAPA subjects, please contact Miss Wiles – vwi@tda.education
Mrs Lomas - alex.lomas@tda.education
Miss Jeffery - exj@tda.education
Mrs Jones - sjj@tda.education
Miss Williams – BEW@tda.education